WHEN: 5 Tuesdays, May 26 – June 23 from 5:00-6:00pm (Pacific Time)

COST:  I want to offer this class to you at a discounted price of $99.
CONNECTION DETAILS:  You will get Zoom information before the first meeting.

DESCRIPTION: This experiential class goes beyond the introduction to mindfulness class.  The class provides the opportunity to continue your mindfulness practice in a supportive environment. 
In this class you will explore 3 different topics each week:
To enhance calm, you will learn a variety of concentration techniques.
For variety, you will learn different ways to practice in meditation.  For example, you will learn other ways to meditate beyond the typical breath meditation.
You will also learn the obstacles that typically get in the way of our meditation and how to work with these obstacles.  In so doing, we will also explore other ways to manage difficult emotions and thinking.
MORE: People who register for this class get access to the recordings, email instructions for each week and reminders.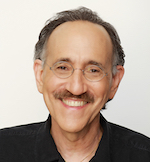 Allen Weiss is the founding teacher and Director of Mindful USC and a senior teacher at InsightLA.org where he has taught mindfulness classes for the past 14 years. He is also a professor at USC and the founder of MarketingProfs, LLC. He started meditating in the mindfulness tradition in 2005, and in 2011, his "Basics of Mindfulness" class at InsightLA was noted the Best in Los Angeles by Los Angeles Magazine. He completed the Dedicated Practitioners Program (DPP) at Spirit Rock Meditation Center in 2008 and received formal teaching authorization in 2014.
A Few Comments People Say About a Recent Online Class

"This was a great introduction to mindfulness. I have tried meditations in the past without feeling much success, but Allen was fantastic at making everyone understand that this is a constant practice, and to be gentle with yourself."
 
"The presentation was excellent. Your responses to questions were great and the material was presented at a comfortable pace. The graphics added a great deal to the overall effect."
 
"Accessible, engaging, educational. Allen was what made this class as amazing as it was. Will miss Thursdays at 5pm greatly."
"It was a great class laying out the foundations of the mindfulness practice. I loved learning about the different layers and uses for mindfulness, then using that information directly in guided meditations every class. I believe meditation and mindfulness is important for every person and I would recommend this class and Allen Weiss to everyone."
"Even in 5 weeks, I felt a difference. It is a topic I had read a bit about, but not truly experienced the practice of meditation. I feel like I can work on to create a sense of centeredness and peace in an otherwise hectic daily life. Thank you so much opening this door in a very practical way!"
 
"It was a well structured short and easily fit into my schedule. Became the best part of my week & I loved how each subsequent class built upon things we had learned in the previous class. I recommended it to all of my friends and family."
 
"Allen Weiss was an excellent online teacher. He was clear and concise in his lessons. I had been wanting to learn to meditate for a while now and I was able to learn well by his teaching, even in this chaotic time."
"Excellent introduction to mindfulness. Allen is a great teacher, and an exceptional source of relaxation in these stressful times."
"There are things I've been working on for years – worrying, taking things personally, stressing out. The class resolved all of those for me in just 5 weeks. The tools are easy to remember how to use. The class was engaging and interesting- it was what I looked forward to each week."